Motor Vehicle Accident Rehabilitation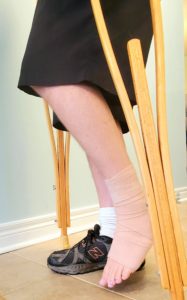 If you have been involved in a motor vehicle accident, please ensure that the accident has been reported to your car insurance provider.
The insurance provider will forward you an "Accident Benefits Application Package" which must be filled out and returned within 30 days.
If there are any immediate medical concerns, please see your physician to assess these concerns.
Symptoms from motor vehicle accidents can arise days or weeks after the original accident. Accessing physiotherapy treatment early on is the key to ensure a timely recovery and return to pre-accident levels of function.
The muscles, ligaments, tendons and joints in your body can be significantly injured. Our physiotherapist will conduct an in-depth assessment of all your injuries in order to determine a treatment plan and set goals for recovery.
MVA injuries that we treat:
Whiplash/Neck Pain

Headaches

TMJ

Low Back Pain

Dizziness

Concussions

Muscle and Ligament Sprains and Strains

Fractures

Post-Op/Post-Cast Rehab

Muscle Tears and Tendinitis

Cognitive Impairment

Deconditioning
Contact us to book an appointment for Motor Vehicle Accident Rehabilitation and please bring the following to your first appointment:
Date of accident
Name of insurance company
Claim number & policy number
Name of your adjuster
Extended Health Care insurance information
Any medical reports
For more information about auto insurance in Ontario, the Minor Injury Guideline, and what to do after you have been in an auto accident, please visit: http://www.fsco.gov.on.ca/en/Pages/default.aspx